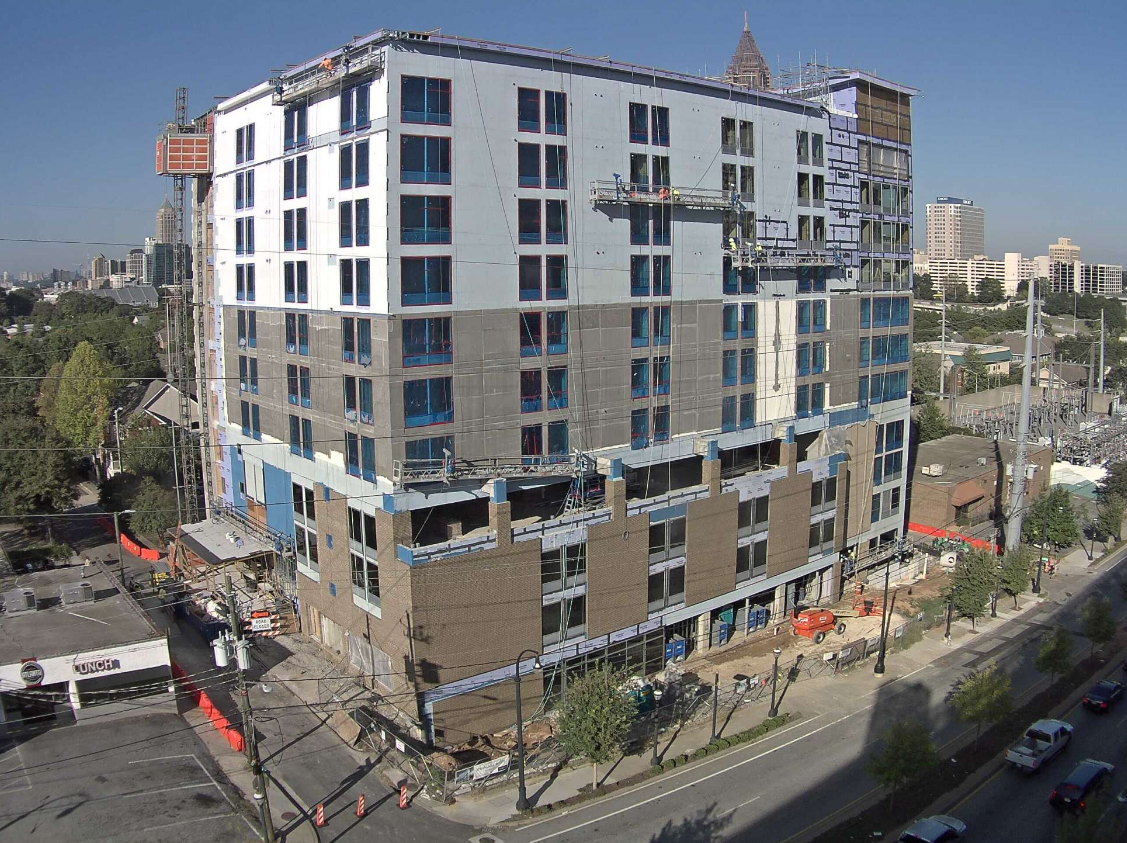 Today, Acumen Attended the Topping Out Celebration for the 12-Story Springhill Suites Atlanta Downtown, across from the Georgia Aquarium.
This project has been underway slightly over one year, and is on track for opening by Q2 2018! Acumen is providing development management services, with Yates Construction as General Contractor, Lindsay Pope Brayfield as Architect and a myriad of other direct hire consultants and contractors. The building is owned and will be operated by Vision Hospitality Group.
"This is a great day for the project!", said Brian Parker, Acumen's On-Site Project Manager. "We have worked with Yates and LPB to overcome a plethora of unforeseen conditions, all without affecting the critical path, and are truly excited about the next 6 months of this project, as we bring it to life. I am very proud of our project team".
#withacumen #acumen